Thought Leadership
The New Landscape of AI-Powered Customer Engagement
Adaptation is everything. Today's customer knows more about our brand and out competitors than we do - they constantly research competitors, interact with us on their own terms, flow across channels, and take unpredictable routes to a fluid destination. They give us a narrow window of opportunity to capture their attention - and if we miss it's, it's gone forever.
Despite that, only 10% of organizations can adapt an individual's experience in real-time, and optimize their path-to-purchase. The other 90% just can't move fast enough to stay relevant.
In this session, we'll explore how truly disruptive companies are raising the bar for customer experience, right now - leveraging data from across channels to optimize every aspect of the journey - bringing customers closer, and earning the right to expand those relationships.
Key Takeaways:
Understand how brands with leverage and market-power are disrupting the market.
See how that disruption is changing customer expectations, and raising the bar across every industry and market segment.
Learn how data and artificial intelligence is fueling modern customer interactions - balancing customer and business needs, to adapt experiences in real-time.
Hear case studies from organizations using AI to expand customer acquisition, optimize retention, and convert new sales opportunities - and doing so at scale.
Sponsored by: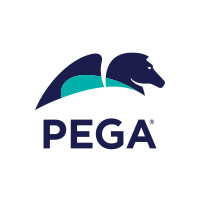 Pegasystems